How to Measure Your Nipples to Find the Best Flange Fit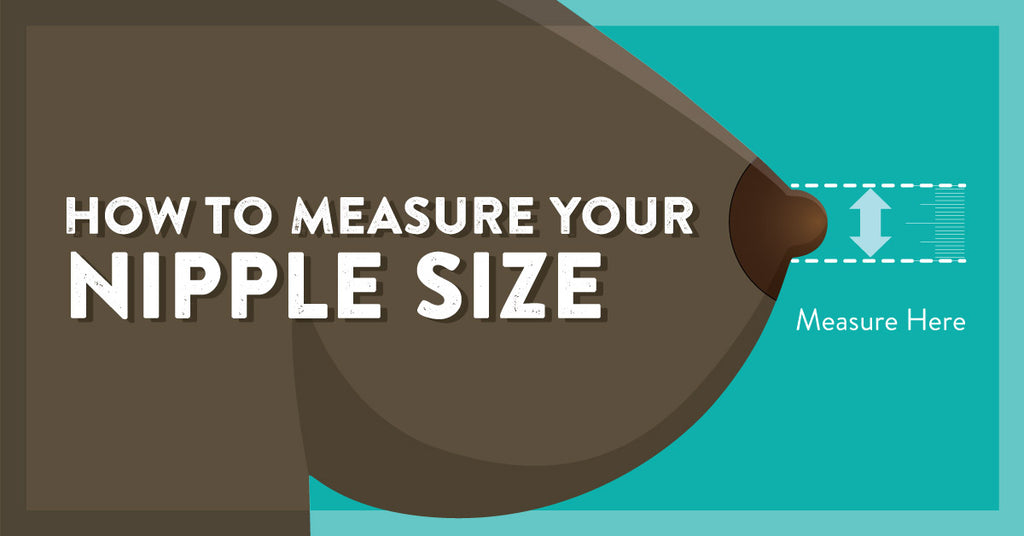 One way to find the best flange size to use while pumping is to measure your nipples. This is particularly helpful if you need to purchase better fitting flanges.
A different way to find the right flange size is to simply look at your nipples while you pump; your nipples should move freely in the flange tunnel with very little areola pulling in. But in this blog, we're diving into measurement.
To measure your nipples, you will use the metric side of a ruler or fabric measuring tape. Flanges are sized in millimeters, so you will measure your nipples in millimeters.
Need a little math reminder? One centimeter equals 10 millimeters.
Measure across the base of your nipple, where your nipple meets the areola. Do not measure your areola, just the width of your nipple. Add 4mm to your measurement. These extra millimeters allow for a little space between your nipple and the flange tunnel, as well as for a bit of nipple expansion while pumping. Choose the flange size equal to or slightly larger to your new measurement.
Measure both of your nipples. Some moms use a different flange size for each breast. You will be most comfortable and get the most milk when your flanges fit correctly. This may mean using two different flange sizes.
Base of nipple

Add a buffer

New measurement

Try this flange size

15mm

 

+ 4mm

19mm

21mm

20mm

24mm

24.5mm

28mm

32mm

33mm
It is normal for flange size to change over time. As your nipples become accustomed to pumping, you might find you need to use a different size of flange. How will you know? If pumping becomes uncomfortable, look at your nipples while you pump. Maybe you need to move up a flange size, or even move down a flange size. Evenflo makes six (6) different flange sizes to choose from. If you are having trouble deciding which flange size would be the best fit for you, please reach out. We have a support team ready to help.