How to Assemble Your Advanced Manual Breast Pump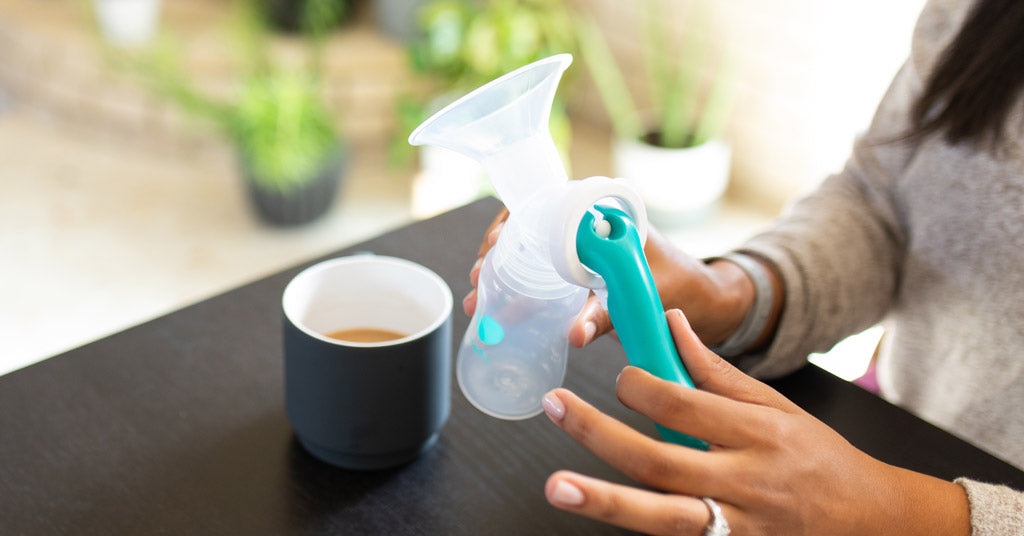 Make sure your pump parts are completely dry before assembling. First, assemble the flange pieces and bottle.
Attach the membrane to the valve
Push valve assembly onto the bottom of the flange. Screw bottle into the bottom of flange.
Push diaphragm stem through the hole in the base of the diaphragm.
Pull stem upward until the base of the stem lays flat against diaphragm to create diaphragm assembly.
Place diaphragm assembly in flange and snap diaphragm cap onto flange.
After the flange and bottle are assembled, insert the notched end of the handle into the back of the flange to grasp the diaphragm stem. Next, turn the pump over so you can line up the groove on the underside of the handle with the pin on the back of the diaphragm cap. Once aligned, push downward to snap the handle into place.